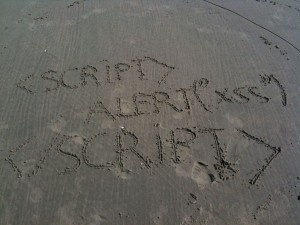 I'm back online after a few days off in France with my wife, kids and… less Internet connectivity (but never far from a WiFi hotspot to check urgent mails). Helas, everything has an end and I'm already back in Belgium…
Step one, process the huge monstrous backlog of pending information: multiple mailboxes, Tweeter feeds, RSS feeds. And I don't even speak about my business e-mail!
Step two,  cleanup my social digital life and process all pending requests on LinkedIn and Facebook. I'm not a Facebook addict but this is a "place to be" for security reason. It is always interesting to keep an eye on new buzzes generated by this monster.
Step three, probably the most important one. I definitively need to keep my planning up-to-date! The coming months will be really intensive but amazing! On 21st and22nd of September, I'll move to Spain to attend SOURCE Barcelona 2010.
A two-days security conference with a good mix between technical and business approaches. Back to Belgium on Wednesday 23rd, just in time to build the network of BruCON, the 2nd edition of our Belgian Security guys' baby.
It looks like a lot of people will move from Barcelona to Brussels at the same time to attend both events. Lot of fun coming! This BruCON edition will also be an opportunity for a live podcasters meetup with big-names like:
In October, go to London to cover the RSA Europe conference.
The schedule is being fulfilled with tracks and speakers. Like SOURCE, this conference proposes a good balance between techies and tie holders. Finally, end of October, this will be my 3rd participation to hack.lu in Luxembourg.
This should close up my conference roll-out for 2010. But, I'm always open to opportunities! 😉
Last but not least, step four, the server running the free shells platform died a few weeks ago due to a SAN crash. I'm currently busy to rebuild a brand new system.