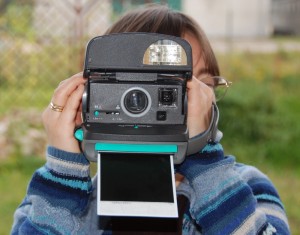 I'm certainly not addicted to web stats. This blog has a Google Analytics marker but I don't follow the statistics on a regular base. After all, I'm blogging for fun and I don't need to keep my audience at a certain amount or don't need to attract more visitors – even if a growing audience is very rewarding. That's a good opportunity to thank all my readers! 😉 Did you also notice that no commercial ads are displayed here? (Except for some specific security events or podcasts but they deserve!)
On the other side, I keep an eye on the server logs. I'm addicted to "logs". They provide very useful information about your visitors and their behavior. Never forget: You need logs and you need to take care of them. Event if they contain non-critical information, the same details may get a very high value in the future when you'll have to investigate a security incident. Think about this…
So, while reviewing the log file of the web server running this blog, I found something interesting. I published my last post yesterday at 18:40 GMT+2. Google fetched and indexed the data less than three minutes later:
   66.249.71.147 - - [29/Aug/2010:18:41:01 +0200] "GET /2010/08/29/back-online-2/ \
   HTTP/1.1" 200 15085 "-" "Mozilla/5.0 (compatible; Googlebot/2.1; \
   +http://www.google.com/bot.html)"

Another statistic? Since the beginning of this month, the Google bot hit this blog 30056 times! Ok, honestly, blogs are not the best references. Lot of blogging platforms notify Google when new content has been published with messages such as "Hey, Google, I've something for you!". But regular websites are also very often "crawled" by Google. A small forum maintained by myself (with a very low activity) has been visited by Google 3509 times this month.
What does it mean? If you publish some content on the Internet, don't expect a chance to bring your data off-line. The time to read this post, they already have been indexed! Bots like the Google one have powerful algorithms and know where to find relevant information. "CTRL-Z does not work on the Internet"