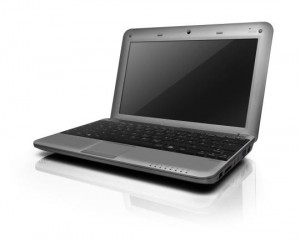 Yesterday, I bought a new toy. There was a special offer in Aldi shops: A mini-notebook Media Akoya. The announced price was 399€. Arrived on site earlier (to avoid retired people waiting in front of the doors), it was available for 369€ but with a 80GB disk. Once at home, good surprise: the disk was effectively a SATA Western Digital 160MB!
Quickly unpacked, the content was professional. Other good news: a nice bag and a Bluetooth USB dongle! I installed Windows XP just to check the hardware (installed via Norton Ghost installed on a maintenance partition). Next step was the installation of Ubuntu.
I installed the RC of Ubuntu 8.10 "Intrepid Ibex". Why? First this notebook is a personal one, not business critical. Second, using the latest versions of kernel and drivers increased my chances to have all the hardware components detected without problem. Installation was a straight forward process (thanks to UNetbootin! Only one problem: the WiFi chipset (Ralink 2790) is not yet supported!
Fortunately, Ralink is open-source minded and released drivers. The latest release supports kernel 2.6.27! Let's go for a manual installation.

# wget http://www.ralinktech.com.tw/data/drivers/2008_0918_\
RT2860_Linux_STA_v1.8.0.0.tar.bz2
# bzip2 -d -c 2008_0918_RT2860_Linux_STA_v1.8.0.0.tar.bz2 | \
tar xvf -
# cd 2008_0918_RT2860_Linux_STA_v1.8.0.0
# make install
# modprobe rt2860sta
# ifconfig ra0
# echo "rt2860sta" >>/etc/modules

The next step was to configure the new interface using Network-Manager. I googled for some config but it seemed to cause problems. I decided to use the RutilT. This is a GTK2+ tool which helps to configure WiFi drivers from the rt2x00 Project. It does a quite nice job and it heavily configurable: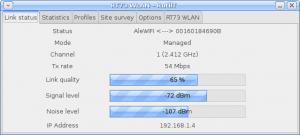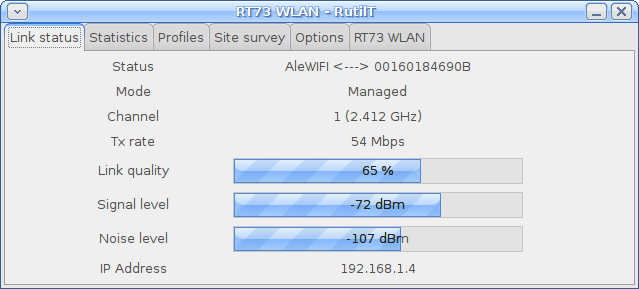 The build-int webcam worked out-of-the-box with Ubuntu 8.10. It was detected as a BisonCam, NB Pro: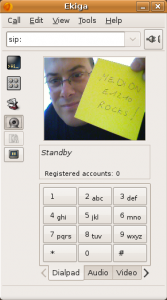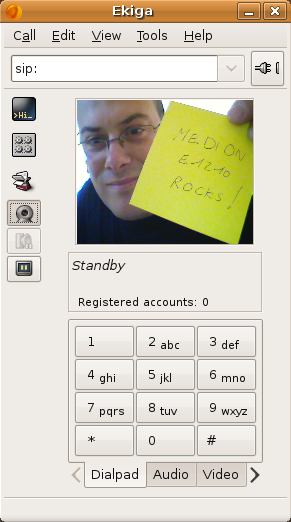 .
At the moment, I still have a problem to use the built-in microphone… Looking for a solution…