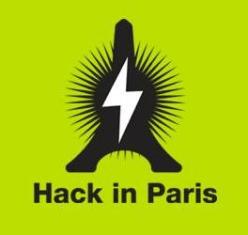 <Warning>Challenge closed</Warning>
Like the previous two years, I'm happy to be a media partner of the French security conference "Hack in Paris". The schedule is now online, great talks are foreseen! As a media partner, I receive a bunch of coupons for you. They will allow you to attend the two-days event for free.
Wanna play? The challenge starts by downloading this file. Be curious!
As usual, every contest needs some rules and recommendations:
The challenge is in the file. Don't try to abuse this website.
Only one coupon per player.
If you win a coupon, be sure to be able to attend the conference in Paris, June 2015. Do not waste them and let me know if you played for the fun.
One coupon grants you:
Access to the Hack in Paris conference on June 18th – 19th in Paris.
Access to the next event "La Nuit du Hack "on June 20th (same place).
Not included:
Travel, food and hotel and all extra costs.
Coupons are not valid for training.
You don't want to play and directly register? The registration page is here.