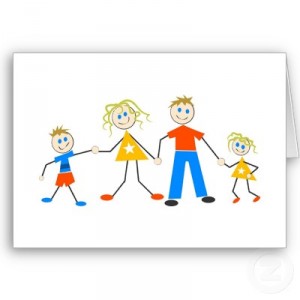 Strange title isn't it? Be patient, you'll understand. Today, I'd like to post a small reflection about a discussion I had with other infosec guys during BruCON. This is not directly related to information security… though! The discussion was about the difficulties to combine a job and family life! Let's take my personal example. I've a daily job as security consultant, a night job as blogger and participant to multiple infosec events (like being part of the awasome BruCON crew). But I'm first and foremost an happy Dad and husband! We all have the same problem and have to admit it: We don't have enough time! It's not very easy to combine all those activities. How to explain to $kid[1] or $kid[2] that "Dad is not working for xxx but doing funny stuffs"? For them, it's the same, I'm remaining confined at my desk with just the light of screens (like in Holliwood movies 😉
BruCON is already over and I also planned to attend until December: RSA Europe in London, hack.lu in Luxembourg, hashdays.org in Switzerland and back to London for SANS Europe! And, in parallel, some local chapters events. Do I have to mention that my family is a little bit upset? (for good reasons, I fully agree). Hopefully my wife also knows that it's a passion for me. I take this opportunity to thank her!
So, back to the title of this article. If you've successfully passed one or more certifications (you know the big names likes CISSP, CISP, GCIH, GPEN, …), you are already aware of the principle of "CPE" points or "Continous Professional Education". To preserve your certification, you have to prove that you performed activities directly related to it during its lifecycle (usually three years). Activities are: attenting security conferences, writing papers, reading books, listening to pod/webcasts or attending new trainings. Usually, an activity of one hour equals one CPE.
During our discussion, the idea was: Why not try to gain some CPE equivalent points from your family? Let's call them "CHI" points or "Continuous Hapiness Improvement" by example. How to gain them?
During conferences, they are plenty of goodies for your kids! Grab some gadgets, stickers!
You are always online, always connected on Skype. Call and chat with your family. They will be so happy to see that you're ok.
Bring back some gifts from the cities/countries you visited.
Try to spend more time with your family. You're waiting for a script to complete? Join them in the living room and have some fun!
Explain them what you're doing and why using simple words. Kids are always very interested by electronic stuffs.
etc…
Don't forget: Time flies very quickly and enjoy every (even small) moments with yours! This will always be a win-win situation: happy in your family will make you happy in your job and vice-versa!