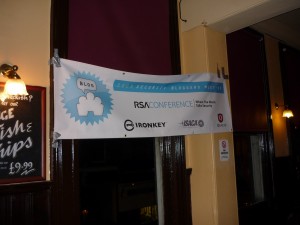 I'm back from the Security Bloggers Meetup. It was a greatly organized by Dale Paerson.
Beer, food and a thirty bloggers coming from several countries. All ingredients for a cool event. I was (finally) able to meet Twitter followers like Tomasz or Mirko. Thanks Dale!
Some pictures are available here.