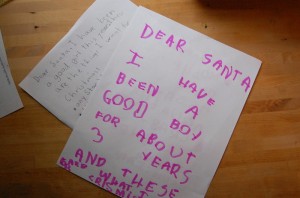 2010 is almost over and 2011 is already at our door! In a few days, a lot of us will (try to) detach from the regular business and go back to family and  friends to spend good times.
It's time to make some planning, reserve enough off-days and setup my wish list for the conferences I'd like to attend in 2011. Security conferences are very valuable at multiple levels: To learn new stuffs (info security is an ever changing landscape), to share experience and – maybe the most important – to build your own social network.
This year, I attended some "classic" events but also had good experiences with new events like SOURCE Barcelona or HITB Amsterdam (a first edition for both of them).
Here is my wish list for 2011:
FOSDEMÂ  – 5th-6th of February, Brussels
Blackhat Europe – 15th – 18th of March, Barcelona
Infosecurity.be – 23rd-24rg of March, Brussels
Security BSides – 20th of April, London
SOURCE Boston – 20th-22nd of April, Boston
HITB Europe, 24th-27th of May, Amsterdam
FIRST 2010 – 13rd-17th of June, Vienna
hack.lu – 20th-21st of September, Luxembourg
BruCON – 23rd-24th of September, Brussels
RSA Europe – 11th-13rd of October, London
SOURCE Barcelona – 3rd-4th of November, Barcelona
DeepSec – November, Vienna
OWASP Benelux Day – 30rd of November, 1st of December, Luxembourg
Of course, I won't be able to attend all of them (it's just a wish list). What will be my goals during the coming year? First of all, I'll continue to support BruCON as a volunteer! I'll try to publish wrap-up's about the attended events. I'm also planning to take part of the InfoSec Mentors project.
What about my (good?) resolutions for 2011?
Optimize my time to absorb all the information flows (mail, blogs, Twitter, RSS feeds, etc) in a more efficient way ?
Train myself to talk in public by submitting papers to CFP?
A huge program…