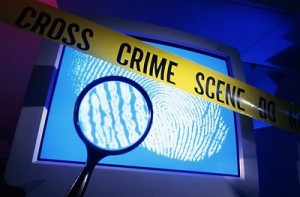 As I wrote in a previous blog post, I went to the FIC2010 conference last week. One of the talks I attended was about the "2centre" initiative. 2centre ("2c" for "cc") means "Cybercrime Centers of Excellence Network for Training, research and Education". Those centers of excellence focus on law enforcement. Having great technicians for forensics investigations is important but it's even more crucial to perform the law enforcement in the correct way.
As in many domains, studies revealed a lack of uniformity. Every country proposes it's own trainings and do not provide standards based, measurable skills to the cybercrime forensics investigators. The 2centre goal is, amongst others, to establish partnerships with learning organizations and industry to create a network, to take responsibility for the programs and to deliver the appropriate academic qualifications. That's why universities are involved in this project. At the moment, two of them already joined:
UCDcci – University College Dublin Centre for Cybercrime Investigation
UTT – Universite de Technologie de Troyes
During the talk, it was mentioned that Belgium will soon join the initiative. Back to home the same day, I read an press article which announced the creation of a cybercrime competence center in Belgium (the article is here in French). Stefaan De Clerck, the Belgium Ministry of Justice, was indeed present at FIC2010 and announced the new initiative. The KU Leuven will participate to the 2centre and will propose academic formations to the different actors fighting the cybercrime in Belgium.
Beginning of 2010, the Belgian CERT was officially launched. Now, a cybercrime competence center is announced. Things are moving in Belgium. That's good news! Note that, always according to the article, it's still a "project": funds must be still be found.