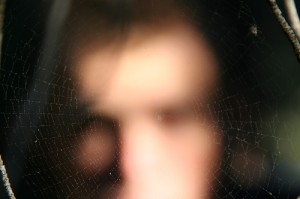 ixquick.com is a search engine amongst lot of others. But it claims to protect the visitors by keeping no trace of the search queries nor any other sensitive information.
More classical search engines do not hesitate to collect and store information about you. They also claim that those data are used to offer you more accurate search results. In fact, they are also used to build your profile and to better choose the targets ("you") of marketing campaigns.
Surfing the web anonymously can also be interesting when your computer is connected to an hostile environment. And, after all, increasing your privacy is always good.
For a few days, ixquick offers a new service to increase the privacy of their visitors: an anonymous proxy! A new button labeled "Proxy" is available below the search results:

If you click on this link, you will access to web site via the ixquick anonymous proxy. The proxy will connect to the remote site, grab the page and display it to you. Note that all the hyper links present in the grabbed page are rewritten to also be access using the proxy (only for links on the same site). At the moment, only the HTTP GET method is available, it's not possible to submit forms (the proxy will warn you and ask you if you want to submit the data using a direct connection).
I tested this proxy against my blog and saw requests coming from the IP address 213.144.235.198:
route:          213.144.224.0/19
descr:          RoutIT B.V.
origin:         AS28685
mnt-by:         ROUTIT-MNT
source:         RIPE # Filtered
Funny, the user-agents are changing randomly. I detected the following ones:
"Mozilla/5.0 (X11; U; Linux i686; en-US; rv:1.9.0.3) Gecko/2008092416 Firefox/3.0.3"
"Mozilla/5.0 (Windows; U; Windows NT 5.1; de) Gecko/20091221 Firefox/3.5.7"
"Mozilla/5.0 (Macintosh; U; Intel Mac OS X 10.6; en-US) Gecko/20091221 Firefox/3.5.7 GTB7.0"
"Mozilla/5.0 (Windows; U; Windows NT 5.1; de) Gecko/20100115 Firefox/3.6"
"Mozilla/5.0 (Windows; U; Windows NT 6.0; de) Gecko/20091221 Firefox/3.5.7"
"Mozilla/4.0 (compatible; MSIE 6.0; Windows NT 5.1; SV1)"

The ixquick proxy is slower than a direct connection (you will be warned about this problem) but it's a good alternative to protect your privacy. Finally, even if ixquick announces that no users activity are recorded, there is not way to verify this, use their services carefully. They're located in the Netherlands and a debate about a Data Retention Act is ongoing with the local ISPs!
Link to the official press release.