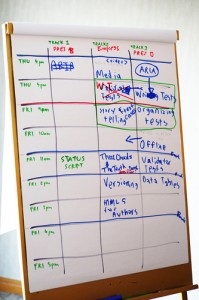 The two coming weeks will be very "intensive"! Between 20 and 22 of October, I'll attend RSA Europe 2009 in London. Besides the conference, there will be the Security Bloggers Meetup Tuesday evening.
And the next week (28-30 October), go to Luxembourg for hack.lu! I still need to read carefully the schedule but the following workshop looks really interesting: DAVIX Visualisation Workshop.
I will do my best to cover the events via Twitter (follow the hashtags #rsac and #hacklu) and my blog. Will you be present to one of both of them? Feel free to contact me and let's meet over there.