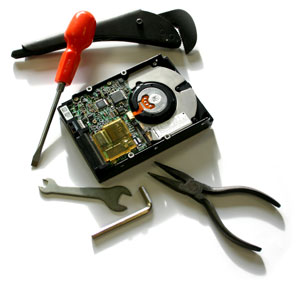 Kroll onTrack is a well-know company which performs data recovery.
Once a year, they publish the top-ten of strange cases they faced during the last twelve months. "Strange"… is the right word! ;-)
Check out the 2008 chart: Kroll Ontrack Top Ten Data Mishaps and Recoveries.
My favorite is the number 4: "Baby Teeth – Kroll Ontrack received an SD card from a camera with lots of teeth marks on it. The customer indicated a "wild animal" had gotten hold of it and chewed it. It turns out the wild animal he was referring to was his 2-year-old son.".