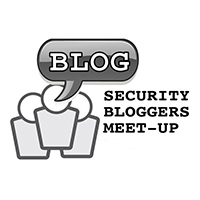 Today, Brian Honan announced on his blog the second European edition of the Security Bloggers Awards. In a few weeks, many infosec guys will join London to attend BSidesLondon and/or InfoSecurity Europe. This is the perfect time to organize a meet-up on Wednesday 30rd April. Security bloggers are welcome to have drinks and chats in a relaxed atmosphere. Bad timing for me, I won't be able to attend…
Awards will be distributed to European Bloggers. It's now time to nominate your favourite sites/people! Different categories are defined:
Best corporate security blog
Best security podcast
Best security video blog ("vlog")
Best personal security blog
Most entertaining blog
Most educational blog
Best new security blog
Best EU security twitter
Best overal security blog
Ready to participate? Nomitate them here. Psssst, if you like this blog, think of me!