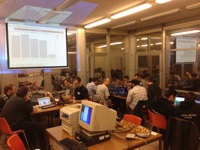 The last weekend, an ethical hacking event was organised in Belgium. The Hacknowledge Contest joined Charleroi and was hosted at the CPEHN. This event was previously organised only in France thanks to the initiative of the ACISSI. Last year, they decided to open their challenges to other countries. The current list of participating countries is: Côte d'Ivoire, Maroc, Benelux, Espagne and France. The organisers are already looking to extend their list with other countries. If you are interested, maybe contact them.
Initally, I registered a small team with a colleague and finally we were five ethical hackers/friends to participate as "UID(0)". So, we joined Charleroi Saturday afternoon to attend a bunch of small talks around information security. Small event and a relaxed atmosphere. The covered topics were:
Zataz.com, the well-known French website and the process in place to notify organizations of data breaches and/or security issues.

The security of our payment cards starting from old models based on a magstripe up to the state-of-the-art (but not from a security point of view) NFC chipsets.

A nice presentation about social-engineering with lot of funny examples (my preferred presentation by Seb Baudru, see the picture below)

IPv6 & security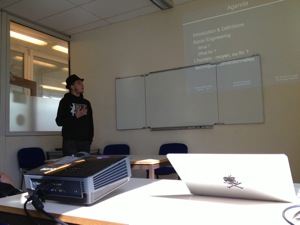 After a break and the registration of all teams, the challenges started for a period of 12 hours (Saturday 10PM to Sunday 10AM). No CTF, no blue team nor read team but a list of challenges to solve similar to the SANS Netwars. Each challenge solved gives you points. Seventy challenges  were  categories were split in the categories like:
Web technologies

Crypto

Network

Forensics

Hardware (lockpicking, Teensy, barcodes, …)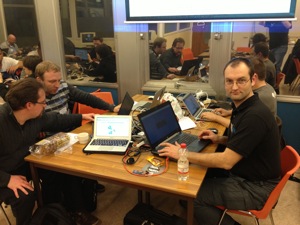 It was very friendly with good times, music. We finished at the third position but very close to the second team… Only the first two teams won, too bad! The final contest will be organised in France and the winning team will receive a very nice price: a trip all-inclusive to Las Vegas to attend the DefCON security conference!
I don't often participate to events like this one. I liked the limited number of teams (5) and the friendly atmosphere between the team. Not too small, not too big, well organized. The event was also covered by some Belgian media.