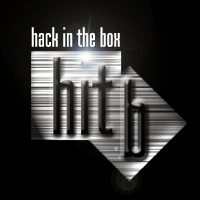 Hack In The Box (or "HITB") is a well known community on the security landscape which defines itself as "a single place, or community, on the Internet where people and corporations can go to find security information and the latest news from the underground and computer technology sectors".
HITB maintains a portal, publishes an eZine, organizes trainings and conferences! It's based on a similar model as BruCON: two days of trainings and two days of conferences. Dubai and Malaysia have already been pwn3d by a conference. But this year, a new target is in their scope: Amsterdam. First time in Europe! This is a unique opportunity to follow nice talks and, of course, broaden your social network. A lot of workshops will be held in parallel to regular talks and hackerspaces will also join the event.
Chris John Riley from the EuroTrashSecurity podcast team recorded an interview about the coming conference (scheduled  from 29th Juni to 2nd July 2010 in Amsterdam) with two crew members. Excellent initiative: a contest has been launched to win free entries to the two days reserved for conferences. Interested? The details are here (value of the gift: 899€).
Please, don't flood the contest and let me a chance to win a ticket, I really would like to attend. I'm so close to Amsterdam 😉