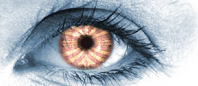 Fyodor has posted interesting news in nmap-hackers yesterday.
First, a new beta version of Nmap is available for a few days (4.85BETA4). What's new?
Ncat and Ndiff tools are included,
a lot of new NSE scripts,
more than 5,000 version detection signatures,
2,000 OS fingerprints,
improved scan performance
and much more! Details are available here.
Other interesting news, Nmap is part of the Summer of Code 2009 and a Twitter feed is available to follow Nmap updates and news!