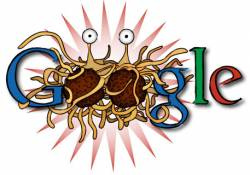 As said in a previous post, during a few minutes this afternoon, Google decided to tag all the websites as "potentially dangerous".
This was quickly fixed but immediately reported by several sites:
(I'm sure it will be a buzz in the coming hours!)
Google is a major player on the Internet: For free, it will take care or your e-mails, your documents, your websites statistics, your calendar and the list is long! When Google suffers of a bug or a technical problem, the visibility is immediate.
But, Google is NOT the Internet!( some new comers or low-level Internet users can imagine this, Google is everywhere). Google is in trouble? Use another service! So simply!