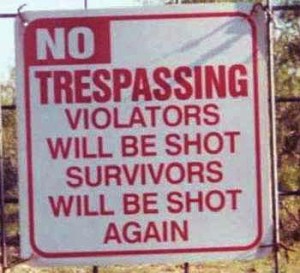 Warning! Warning!
You just reached a dangerous website! I'm surprised that my IP address isn't yet blacklisted by Barracuda Central!
I was offline for 48 hours, now back online and it seems that the buzz about Pieter De Crem is still growing! According to our Defense Minister, all the blogs are dangerous (in French)! Nothing less, nothing more.
I'll not comment the story which affects Mr De Crem. Did Nathalie Lubbe Bakker have rights to publish information about a Belgian public minister? Took Pieter De Crem the right decision against her? Legal aspects aren't my cup of tea.
Anyway, coming to the conclusion that personal blogs are dangerous is excessive! What about blogs like ours which speak about security? We spend hours during our free time to compile and propose useful (well, I hope so! ;-) information to our readers. I'm puzzled…